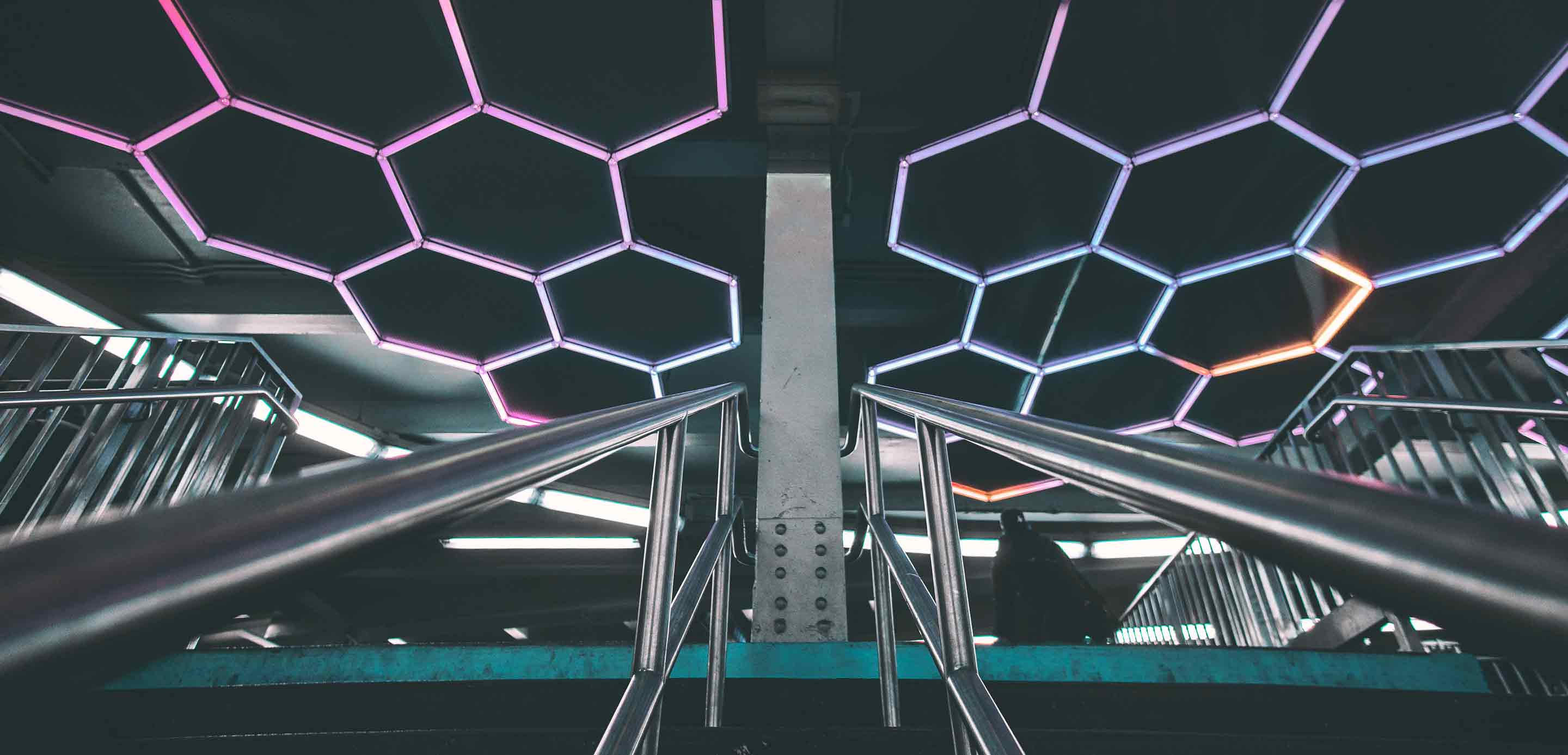 Managing Cash Flow

Improve Efficiency
Make & Receive Payments
HSBC Treasury Hangout webinar - When APIs help boost treasury efficiency
HSBC's advanced API solutions are helping clients in every sector manage cash more easily and make faster decisions. Here's how.
Many businesses are looking for ways to improve the efficiency of their treasury operations – and have discovered that adopting new technologies can help them stay competitive in the rapid transition to a digital and more sustainable economy.
A global digital transformation champion, HSBC invited regional treasury and banking experts to discuss how the implementation of Application Programming Interface (API) solutions can help unlock new possibilities for businesses and make their treasury function more efficient.
"API technology is allowing many treasurers and CFOs to reimagine how they operate their business and cash management," says Kyle Boag, Regional Head of International Subsidiary Banking, HSBC Middle East and North Africa.
APIs are gaining traction globally as they help organisations compete in the digital economy. Public APIs are used externally to generate revenue and support new business models.
Seamless integration
HSBC's Corporate and Treasury APIs facilitate easier cash management and informed decision-making, providing real-time visibility of account balances and payments as they seamlessly integrate digital banking with an Enterprise Resource Planning (ERP) platform or Treasury Management System (TMS).
"APIs are a flexible and reusable technology. They are easy to implement in any of these systems and you don't have to log into the third-party system or proprietary system provided by the bank," says Ankush Bhatnagar, Senior Direct Channels Manager, Wholesale Banking, HSBC MENAT.
"Your treasurer can take prompt action and is able to initiate transactions seamlessly without any manual interventions, which reduces the risk of manual errors. And when it comes to your accounts payable, even the automated reconciliation comes through APIs," he says.
APIs remove barriers to integration between businesses and enable faster scaling. They also reduce the risk of fraud and increase overall corporate governance.
Real-time payment solutions
It's not just tech companies that reap the benefits of APIs – opportunities to automate and streamline day-to-day treasury operations, saving precious time and costs, are available everywhere.
In the F&B industry, for example, Kitopi, a leading tech-powered multi-brand restaurant, selected HSBC to implement an automated payment initiation solution powered by APIs for its UAE operations.
"What I wanted to solve was a highly inefficient treasury function, which was the result of a high transactional volume," says Sally Swanepoel, Global Director Corporate Accounting and Control at Kitopi.
"That left my business exposed to either error or loss, which meant I spent a lot of time verifying data," she says.
HSBC's innovative solution, which includes instant payment status updates and automated reconciliation, increased Kitopi's competitive edge, enhanced its efficiency, and standardised its payment process. It also reduced employee hours spent on payments, helping Kitopi focus on its operations instead.
"There are real efficiencies and simplifications that APIs offer. There is a definite reduction in time spent logging onto systems and processing by allowing theERP and HSBC processes to talk to one another securely," Swanepoel says.
Kitopi, HSBC's first client in the Middle East to implement APIs for real-time payments in the UAE, is now looking to replicate the same solution across its MENA portfolio.
Full suite of cash management APIs
Another example of HSBC's advanced API capabilities is Qatar-based Dyarco International Group, which became the bank's first client within the MENAT region to go live with a full suite of Global Payments Solutions (GPS) APIs.
The solution, which includes real-time account balances, bank statements, payment initiations and enquiries, was implemented by HSBC in cooperation with Anvin Infosystems WLL, Dyarco's third-party ERP system provider.
"After online banking, APIs are the natural next step. Our primary aim is to provide reports as quickly as possible. This reduces delays and help the operation team to stay focused on the set budget and targets," says Adil Abdul Aziz, Dyarco's Group CFO.
"The API integration improved speed as the approvers don't need to log into a separate portal; so, we save a lot of time, and time is money. Scaling operations using same number of resources also becomes easier using increased efficiency," he says.
Other benefits include improved security and efficiency thanks to switching from paper-based processes to an automated payment proposition.
This leads to fewer errors, while the solution itself is simple and secure with industry-standard encryption. Dyarco's vendors and customers also enjoy an improved experience with the shorter payment processing cycle.
Fast implementation
A market leader in the Middle East in API service provision, HSBC's dedicated team can implement flexible treasury solutions rapidly, allowing its clients to benefit quickly from all the advantages of the new technology.
"The journey was a great one and also a learning experience. The project plan for the implementation was done perfectly by the HSBC team and we were extremely on time, on target," says Abdul Aziz.
For Kitopi, the implementation journey was very straightforward, with HSBC's dedicated team always available to assist and make sure that all was up and running smoothly.
"We then did our first bit of testing and once that came in successful, I was elated, because it was really taking our treasury to the next level," says Swanepoel.
API developer portal
Other key benefits of HSBC's APIs include no need to upgrade existing infrastructure, and allowing clients to connect to each other's systems with minimal integration costs.
To ease the transition and facilitate an ecosystem, HSBC has built an API developer portal that houses all the APIs that the bank has developed for clients and ERP third-party providers.
On the portal, HSBC's clients can find out about the process and the documents required. Once they are comfortable with the whole proposition, they can easily approach HSBC to go ahead.
HSBC's API strategy provides a seamless experience to customers not only in GPS, but also in trade, trade services and other business applications.
The use of APIs for Letters of Credit (LCs) and advices is in the pipeline and likely to be delivered this year or next, according to Bhatnagar.
HSBC's flexible Corporate and Treasury APIs are helping clients across all sectors discover new possibilities, facilitating cash management and the making of more informed daily treasury decisions while reducing processing time, costs and the risk of fraud and errors.