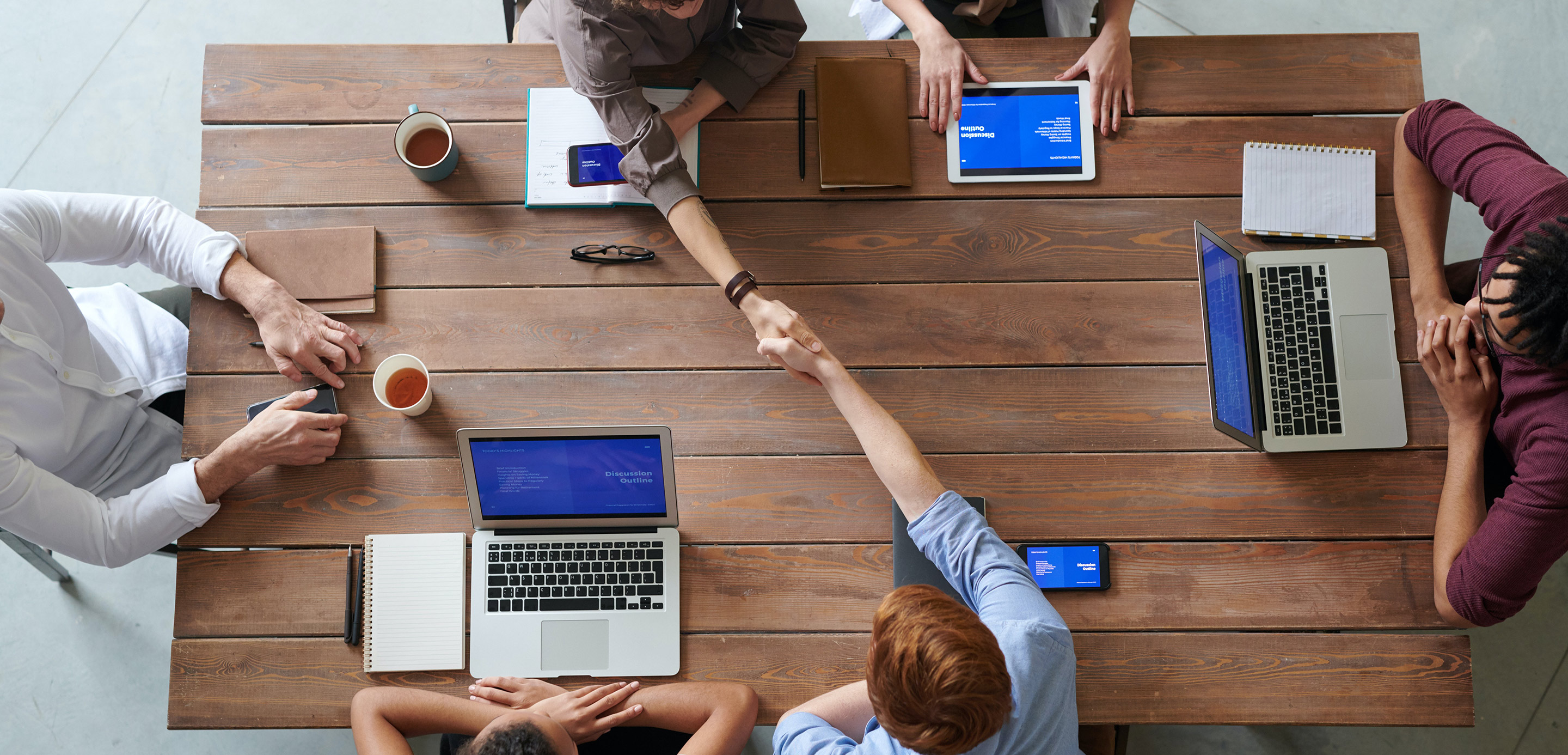 Optimising Sales

Seeking New Opportunities
Conglomerate gains competitive edge with HSBC's APIs
Qatar's leading industrial and shipping conglomerate powers through a record-fast transition, implementing HSBC's Corporate and Treasury APIs with its AdlER cloud ERP from Anvin Infosystems to boost efficiency of its treasury operations.
An increasing number of businesses globally are seeking to sharpen their competitive edge after the coronavirus pandemic has disrupted industries, exposing them to new challenges and accelerating the transition to a digital economy.
Since its founding in 1992, Dyarco International Group has been an active contributor to Qatar's vibrant and growing economy, building a diversified conglomerate ranging from industrial construction and technology to business and investment.
Over the years, its subsidiary Dyarco Shipping Services has built relationships with over 150 partners in more than 80 countries across the Middle East, Asia, Europe and the Americas, becoming one of Qatar's leading international freight forwarding companies.
Boosting competitiveness
In 2020, HSBC Qatar started its corporate banking relationship with Dyarco and it got extended when Dyarco was looking for ways to optimise and digitalise its treasury operations.
With the customer centric approach and to provide future proof technology, HSBC pitched the concept of its Corporate and Treasury Application Programming Interface (API) solutions to help manage their accounts efficiently and automate their payments.
Dyarco embraced HSBC's API concept and brought in its technology partner Anvin Infosystems WLL, the group's Qatar-based third-party Enterprise Resource Planning (ERP) system provider, to study together how the solution could enhance the firm's competitiveness in the fast-changing global market.
With Dyarco's senior management support and its technology partner Anvin Infosystems WLL system expertise and capability, HSBC embarked on the journey to onboard Treasury APIs for Dyarco.
Real-time visibility and efficiency
Corporate and treasury API have allowed Dyarco to make prompt treasury decisions by leveraging Real-time visibility of account balances and transactions APIs.
Corporate and treasury API also offer improved security and efficiency, enabled by transitioning from a paper-based framework to an automated payment proposition, including processing, query handling, instant payment status updates and automated reconciliation.
This leads to fewer errors, while the solution itself is simple and secure. Dyarco's own customers also enjoy an improved experience with the reduction in the payment processing cycle.
Record-fast implementation
Within a short span of time, HSBC APIs were implemented. Thanks to Anvin Infosystems WLL IT team which facilitated overall system deployment on behalf of Dyarco.
Dyarco is the first HSBC Qatar customer to go live with the full suite of Corporate and Treasury APIs, which includes real-time account balances, bank statements, payment initiations and payment enquiries.
We are very happy with HSBC's API solution, which gives us a great competitive edge and allows us to run our daily treasury operations much more efficiently
"Throughout the project, HSBC's advisory approach demonstrated its in-depth expertise and flexibility during the time of implementation, which was also very quick," he says.
The intensive coordination between Dyarco, Anvin and HSBC's implementation and integration teams, as well as proactive support from the group's senior management, were other crucial success factors.
"We really enjoyed cooperating with HSBC on this project integrating its innovative API solution with our efficient single platform AdlER ERP system built on the most advanced technologies," says Deepa Nair, CTO of Anvin Infosystems.
"Working with HSBC showed that the technology can be leveraged across multiple platforms, and can be easily replicated via our systems for customers banking with HSBC." she adds.
"Businesses that embrace APIs will be modernising themselves for these customer expectations and their future needs, as well as futureproofing themselves for new directions of growth." says HSBC's Mehul Thanki, Regional Head Digital Channels, Wholesale, MENAT.
"Once the solution had been agreed, our key focus was ensuring the post-sale experience for the client, and their ERP consultant, was seamless throughout the implementation and integration process. Based on our close collaborative approach with both teams, we were able to conclude the journey successfully." says HSBC's Anish Babu, Vice President, Global Liquidity & Cash Management Qatar.
API developer portal
To ease the transition and facilitate the ecosystem, HSBC has built an API developer portal that houses all the APIs that the bank has developed for customers and ERP third-party providers.
On the portal, the bank's customers can register to find out about the entire process and the documents required. Once they are comfortable with the whole proposition, they can easily approach HSBC to go ahead.
HSBC's Corporate and Treasury APIs, integrated with treasury and payment systems, help unlock new possibilities for businesses, making it easier to manage cash and make more informed daily treasury decisions. They also reduce the risk of fraud and improve overall corporate governance.