From employee benefits to the novelty of VAT, government and businesses need help to handle regulatory changes in MENAT.
The advice of professional advisers will be critical as states continue their wholesale adoption and implementation of new regulation.
Some governance and transparency requirements are setting new challenges for business. The UAE, for example, has made it clear that it will be strict on non-compliance with its new economic substance rules.
But the ultimate goal of much of the current reform is to provide an attractive and open business environment – for instance, through the relaxation of foreign investment restrictions, and the formalisation of arbitration for disputes. In many cases, professional services have lobbied for such changes, capturing the ear of increasingly responsive governments.
This seems to be paying off. In the World Bank's Doing Business 2020 report, Saudi Arabia, Jordan, Bahrain and Kuwait were among the 10 economies found to have made the biggest improvements in the ease of doing business1.
"Growth may be smaller than it was previously, but that's because it's now happening within a regulatory framework. For example, employees are entitled to an end-of-service gratuity benefit, but that is at risk if their employer goes into liquidation or is unable to pay out. Governments are now finding ways to regulate this, which makes for a more mature market. The recent introduction of the DIFC Employee Workplace Savings Scheme (DEWS) is one such example." – Shiraz Sethi, DWF
"International regulations that are being imposed on the region are putting pressure on governments to revisit their laws. If you take the UAE for example, the Ultimate Beneficial Owner and Economic Substance requirements have triggered a need to regularise and/or restructure a lot of companies here." – Samer Qudah, Al Tamimi
"There's an increasing maturity in the legal space. That's bringing with it regulatory oversight, which is going to be a massive growth driver in the legal industry. Financial regulation is getting tighter; the insurance regulator is getting bolder; and with the introduction of VAT in the Gulf states, I suspect we'll see more focus on ensuring people comply with these obligations. We'll be helping clients to navigate that, and supporting those who find themselves on the wrong end of an investigation." – Mark Blanksby, Clyde & Co
"There is significant private-public sector collaboration occurring in the region to identify and manage risk. We work with the financial and non-financial services industry on addressing financial crime risks, particularly around sanctions evasion and terrorist financing. We also work with Central Banks and other key regulators across the region who are now recognising the benefits of collaboration with professional services, given the long-term benefit to identify and implement technologically advanced methodologies around operational efficiencies, predictive solutions and AML frameworks. At the same time I also think there needs to be greater discipline and clarity around the way professional services firms assist businesses in grey and increasingly complex areas of legal and regulatory frameworks, which for the most part are still quite young and continue to evolve with increasing demands for more effective ways to identify and mitigate financial crime risks." – Yaser Dajani, FTI Consulting
"The quality of what we deliver is expected to be of a high standard. Any impact that failures in quality might have in the market is interplaying with more regulatory demands, certainly on our audit practice. We are indeed looking at a more challenging regulatory environment." – Stephen Anderson, PwC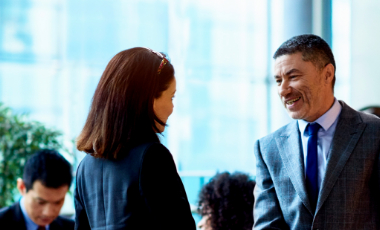 Professional services
HSBC is proud to be supporting the sector on its exciting growth trajectory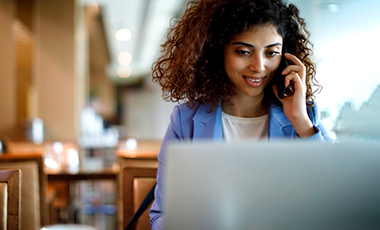 Demographics and diversity
In the MENAT marketplace, professional players vie not only for contracts but for a tight pool of potential recruits. Firms are responding by finding new ways to attract and retain people with critical skills.
Transformation under way
MENAT has leap-frogged western economies in many technologies, such as 5G. And successful adoption of digital advances will underpin achievement of the goals in the visionary transformation programmes of Saudi Arabia and the UAE.